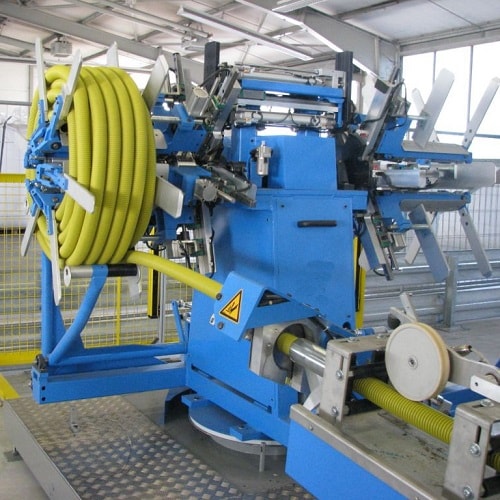 (For reference only, the automatic coiler machine for hose and pipe )
automatic Coiling Machine&strapping machine Features:
Easy to handling and operation.
High speed is coil making upto 100m per min.
Automatic coil strapping machine by PP.
Automatic counting and cutting the hose.
No need people in coiling.
————————
This is Rondson, I'm in Brazil, south America. I work at research department, and this is our website:
We are a trade company and we already have a huge experience importing products from China.
Could you kindly send me a quotation for a custom automatic coiler machine for hose coil packing, that works with:
OØ = 20-60 mm (max);
No more than 20 – 25 Kg and about 100 mm height.